Infection Prevention
As the COVID-19 pandemic continues to impact communities around the world, the health and safety of our residents and team members remains our top priority. To help prevent the spread of COVID-19 at Bridgewater Retirement Community, we have implemented a number of measures and principles in accordance with guidance from public health agencies.
CURRENT MASKING POLICY FOR HEALTHCARE SETTINGS:

North Tower Nursing Households (Serenity, Wellness, and Joy)

Assisted Living, Memory Support, and South Tower Nursing Households (Harmony, Tranquility, and Unity)
Core Principles of COVID-19 Infection Prevention at BRC
Vaccination
and staying up-to-date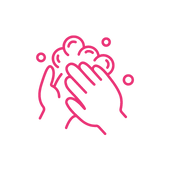 Hand Hygiene
use of alcohol-based hand rub preferred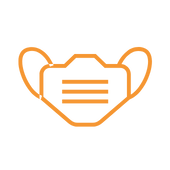 Masking, PPE, and Testing
as recommended by public health agencies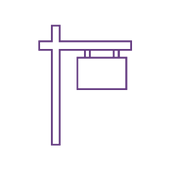 Instructional Signage
throughout campus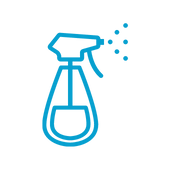 Cleaning and Disinfecting 
high frequency areas and surfaces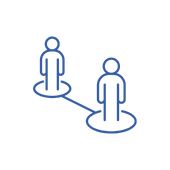 Physical Distancing
as warranted by public health guidelines
Campus-Wide COVID-19 Prevention Policies
Masking policy is determined by current local transmission rates for both COVID and influenza; if neither is in the high range, masking is optional throughout the BRC community. If either COVID or influenza transmission is high locally, masking is required in healthcare and congregate living settings (Huffman Health Center/Nursing Households, Memory Support, and Assisted Living) but optional elsewhere at BRC. Regardless of transmission levels, other circumstances such as an outbreak may dictate masking requirements for a portion or all of our healthcare and congregate living settings.
All members of the community (residents, team members, and visitors) are urged to get the COVID-19 primary vaccine and the bivalent booster, and stay up to date in accordance with CDC guidance. BRC is a designated vaccination site for residents and team members, offering the initial vaccine series as well as boosters.
Dining venues in Maple Terrace—Custer Dining Room and the Junction—are open for visitors, residents, and team members. 
Fitness Center and Maple Grove Salon are open for BRC residents and team members. Members of the BRC Waitlist may also make appointments at Maple Grove Salon or purchase a limited monthly membership with the Fitness Center.
Everyone is encouraged to continue practicing good COVID-19 prevention efforts by washing hands and using hand sanitizer regularly and avoiding touching eyes, nose, and mouth; and when in healthcare settings and public areas with High Community Level, by wearing a mask and observing physical distancing.
Information about guidelines for nursing homes in Virginia may be found here on the Virginia Department of Health website.
Guidelines for Visitors
Visitation is allowed for residents in all segments of the BRC community.
Visitation among Nursing Households, Assisted Living, Memory Support, and Independent Living is open to all residents.
Visitation from outside BRC is open to all residents regardless of vaccination status, with no pre-scheduling required.
Visitors who have a positive viral test for COVID-19, or currently meet the criteria for quarantine, should not enter our community.
Guidance for hand hygiene, masking, physical distancing will be determined based on the CDC's Community Level and Community Transmission Level.
In Nursing Households, Assisted Living, and Memory Support:

Passive Screening with Education regarding COVID is placed at entrances. Anyone currently experiencing symptoms of COVID is asked to not enter congregate/healthcare households and neighborhoods.
Visits will be conducted in a manner that adheres to Core Principals of COVID-19 Infection Prevention (see above) and that does not pose a risk to other residents.
Non-compliance of guidance may result in discontinuing visitation.
Compassionate care visits will always be allowed, unless there are rare circumstances that prohibit the visit.
Visitors may be allowed to enter BRC during an outbreak investigation but will be informed of the potential risk(s) of visiting during this time.
Residents may leave campus with family members.

Restroom facilities are provided for visitors in core areas.