A New Chapter for Lev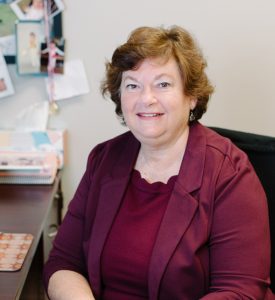 Teller of tales, editor of The Bridge, the woman behind the camera. For 30 years, Lev Norford has supported, written about, and enthusiastically engaged as a member of the BRC community. She's held many roles here, always with cheerful demeanor and kindness in her heart.
On January 1, she will retire from her current position of director of communications and move on to a new chapter. She's looking forward to more travel, more time painting and reading, and more time with her beloved family.
In the three decades since she joined the BRC team, the community has grown from nursing care for 200 and an independent village of only 97 residents to well over 500 residents in independent living, assisted living, memory support, and nursing households.
Lev has left an indelible mark on BRC, and she will be dearly missed by team members and residents alike. She promised not to be a stranger. She and her husband Lee live just down the road in Bridgewater, and she will be able to visit often.
All are welcome to attend a celebration in her honor on December 30 from 1:30 to 3 in the Mack Rooms in the Houff Community Center at Maple Terrace.