Nursing Households
BRC's Nursing Households put the resident at the center of their care. Our innovative approach flips the script on institutionalized nursing. Here you'll find a warm, comforting environment, a dedicated team of caregivers that treat residents as extensions of their own families, and the opportunity and support to make the most of every single day.
What makes Nursing Households so special?
Nursing Households are a unique and innovative approach to long-term care that prioritize a person-centered environment. Unlike a traditional nursing home or institutional setting, residents at BRC live together in small households where they receive personalized care from a dedicated team of caregivers.
But what really sets our Nursing Households apart is the sense of community and belonging they create.
With a focus on building close relationships between residents and caregivers, Nursing Households foster a sense of connection and support that is rarely found in traditional long-term care settings.
So why BRC? Simply put, it's the best of both worlds—top-quality care in a home environment with the resident at the center.
Not home-like. Home.
Home is a place of safety, comfort, and belonging. It's a sense of connection and attachment—a place to express the wholeness of your unique identity.
You won't find imposing nursing stations or hospital-like hallways here. Instead, you'll see the heart of each household—the residents—lounging in comfortable chairs by a cozy fireplace, sharing a meal in the dining room, working on a puzzle, or catching up on some reading. When residents know they are home, they live life to the fullest as their true selves every day.
Six Unique Households
Each of BRC's Nursing Households has its own unique culture and traditions, driven by their individual communities of residents and team members. Households are home to approximately twenty residents, and an admissions counselor will place residents in the household best suited to their personality and needs.
Joy
Tranquility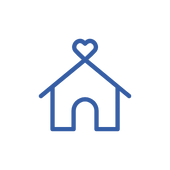 Serenity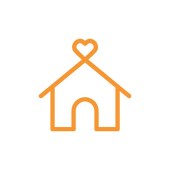 Wellness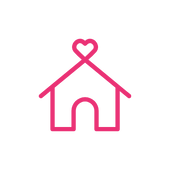 Unity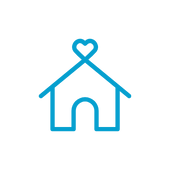 Harmony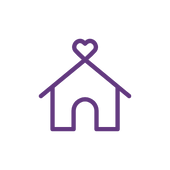 Beyond Extraordinary Support
With an industry-leading 10:1 resident-to-CNA ratio, plus a charge nurse, clinical coordinator, household coordinator, and two homemakers dedicated to the same house every day, each resident is part of an extended family of healthcare and support professionals.
Each team member recognizes that our residents' quality of life hinges on their ability to shape their own daily routines—when they wake, what they eat, how they dress, which activities they take part in, and more.
That's why BRC regularly receives accolades for its high standard of care—including regular U.S. News & World Report Best Nursing Home ratings and 5-star quality ratings from the Center for Medicare and Medicaid Services.
Amenities and Benefits
Comfortably furnished bedrooms that can be personalized with each resident's most cherished belongings
Three well-balanced and nutritious meals per day
24-hour nursing care provided by professional, licensed/certified team members
Medication administration
Housekeeping
Robust activities programming focused on social engagement
Personal laundry and linens
Spiritual support
Social services
Fitness programming
and more!
Environment
Each household features:
Private and shared resident bedrooms
Full bathrooms
Living/gathering rooms
Dining room
Outdoor space
Open-concept kitchen area where fresh meals and snacks are prepared daily
Frequently Asked Questions
These FAQs address some of the most common questions we receive about Nursing Households at BRC. If you don't see the answer to your question here, please don't hesitate to contact us directly. We're always happy to help.
How are BRC's Nursing Households different from traditional nursing homes?
The nursing household model is a approach to long-term care that recognizes the value of creating a true home and person-centered environment for residents. This model is based on the idea that the physical environment, routines, relationships, and even staffing patters within a long-term care facility should be structured to promote a sense of community and belonging for residents, rather than a hospital-like or institutional setting.
The nursing household model is designed to promote autonomy and choice for residents, and includes features such as shared living spaces, private bedrooms and bathrooms, and a variety of common areas. Activities and programming are to the interests and needs of residents, and include opportunities for socialization, recreation, and meaningful engagement. Team leaders typically work only in one household, so they and their residents get to know each other well.
How much does residency in a Nursing Household at BRC cost? What are the financial qualifications?
The monthly fee for single occupancy in 2022 is $11,550. There is no separate entry fee.
New residents are asked to meet initial financial qualifications upon admission. For long-term care, the minimum qualification for residency is 30 months of private pay before Medicaid benefits are considered.
Thanks to the generosity of donors, all residents benefit from our Home No Matter What* promise, ensuring that they can remain at BRC even when financial resources are exhausted.
Do you accept Medicare/Medicaid?
Yes, but only after a resident exhausts their resources.
Request More Information
To remain eligible for the Home No Matter What Promise, residents must fulfill their obligations in turn as citizens of the BRC community and not give away the resources needed to meet financial obligations to BRC.