About Bridgewater Retirement Community
BRC is a vibrant nonprofit Life Plan Community in the heart of the Shenandoah Valley with a vision to enhance and energize healthy living for our residents and seniors throughout our region. Guided by our core principles of compassion, innovation, and stewardship, we offer the environment, support, and opportunities that empower residents to make the most of every day.
Support For Every Retirement
As a Life Plan Community, we offer a continuum of support through four levels of living: Independent Living, Assisted Living, Memory Support, and Nursing Households. But no matter the level, all residents benefit from an environment optimized to enhance their self-agency and dignity. And all BRC residents enjoy the security of our Home No Matter What Promise*, which ensures we will never ask them to leave just because they have exhausted their financial resources.
And we're more than just a great place to retire. We're also:
An amazing place to work.
With competitive pay, generous benefits, and an intentional workplace culture built on the principles of servant leadership.
A trusted community partner.
With deep connections and a reputation for strong support for other area causes, particularly in support of older adults.
A cause worthy of support.
Our Home No Matter What Promise is made possible by generous contributions to the BRC Foundation.
BRC's Mission and Vision
Empowering our residents and team members to thrive: that's what drives our actions every day.
Our Mission:
Promoting an engaging lifestyle within our compassionate community.
Our Vision:
Enhance and energize healthy living.
Three Core Values

Compassion
Compassion is at the heart of all we do, anchoring the decisions we make every day and empowering us to treat each individual with the care and respect they deserve.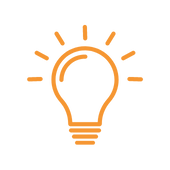 Innovation
Innovation is the lifeblood of progress at BRC. It keeps us on the leading edge of healthy aging and provides continuous quality-of-life improvements.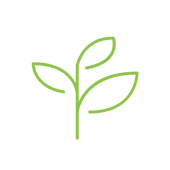 Stewardship
Stewardship is about so much more than dollar signs. It's our commitment to take better-than-excellent care of our property, our resources, and our people.
Dedicated Team
You'll immediately notice the warm, welcoming spirit at BRC. In every department, you will find compassionate people who take pride in what they do, keeping our community running smoothly and fostering an environment in which people truly thrive.
Our senior leadership team is made up of experienced professionals who are dedicated to ensuring the continued success of our community and the health and well-being of BRC's residents and team members. They bring a wealth of knowledge and expertise to the table and a hands-on approach to management creates a positive, collaborative work environment where ideas are heard and everyone feels valued. With their passion for excellence and commitment to our residents, our senior leadership team provides the strong, visionary leadership that drives the continued success of BRC.
Live Here
Independent Living
Live Here
Assisted Living
Live Here
Nursing Households
Request More Information Today
To remain eligible for the Home No Matter What Promise, residents must fulfill their obligations in turn as citizens of the BRC community and not give away the resources needed to meet financial obligations to BRC.