Memory Support
BRC's Memory Support households provide specialized care, support, and security for residents living with Alzheimer's disease or other forms of mild-to-moderate cognitive impairment. Our dedicated team is committed to helping residents maintain a high quality of life and independence while also providing peace of mind for their families.
Who is a good candidate for Memory Support at BRC?
Memory Support households are designed for residents experiencing mild-to-moderate cognitive impairment. Often, the ideal time to move is before dementia has progressed so far that it's hard for them to adapt to new surroundings. At BRC, they benefit from daily engagement and constant support, potentially prolonging their mental capacity for longer than in other settings.
Choose Brighter Moments
We understand the unique challenges of supporting people who are coping with memory loss and believe that everyone deserves the best possible quality of life. Choosing the transition into a Memory Support household can provide numerous benefits for both you and your loved one. They'll receive specialized care to help them maintain their independence and quality of life. And you'll enjoy the peace of mind that comes from knowing they are receiving the best possible care.
Put the caregiving on our shoulders.
When you entrust the care of your loved one to our team of certified dementia care professionals, you can reclaim the parts of your relationship that matter most to you. Many of our residents' family members remark on the joy and relief they experience just to be a daughter, son, or spouse again.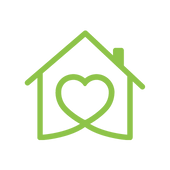 Safe and Secure Households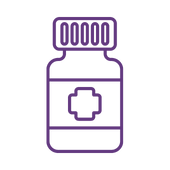 Medication Management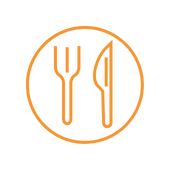 Three Daily Meals + Snacks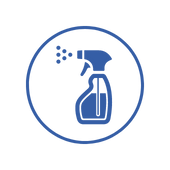 Housekeeping and Laundry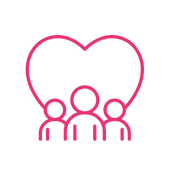 A Community of Support and Love
Life Lived to the Fullest
Memory Support Households are about more than providing a secure, supportive, and nurturing environment. Our households also offer a wide range of activities and opportunities for socialization and engagement. From daily exercise classes and art therapy to music programs and regular field trips and excursions, our residents have the opportunity to stay active, connected, and engaged every day.
FAQs
These FAQs address some of the most common questions we receive about Memory Support at BRC. If you don't see the answer to your question here, please don't hesitate to contact us directly. We're always happy to help.
What are Memory Support Households?
BRC's Memory Support Households offer assisted living for individuals with mild-to-moderate memory loss or cognitive decline. Our households provide a secure home with specialized care and support for residents to help maintain their independence and quality of life while providing the support and structure they need to manage their memory loss. This includes structured daily routines, supervised medication management, and personalized care plans. Memory support households also offer social and recreational activities to help residents stay engaged and connected with others.
How is Memory Support different from Assisted Living or Skilled Nursing?
BRC's Memory Support Households are a type of assisted living arrangement, but they are specifically designed to meet the needs of individuals with memory loss or cognitive decline. As such, they offer a more secured, structured, and supportive environment than Assisted Living.
In contrast, BRC's Nursing Households provide a higher level of medical care and supervision than Memory Support Households. They are typically designed for individuals who need more intensive medical support. Nursing Households are also equipped to provide more advanced medical services, such as wound care and rehabilitation.
What does it mean to have mild-to-moderate cognitive impairment?
Cognitive impairment refers to a decline in cognitive abilities, such as memory, language, and problem-solving skills. Mild-to-moderate cognitive impairment is a term used to describe a range of cognitive difficulties that are more severe than normal age-related changes.
Individuals with mild-to-moderate cognitive impairment may have difficulty with complex tasks. They may also have trouble remembering recent events or finding the right words to express themselves. However, they are typically able to perform daily activities and maintain some independence.
It's important to note that cognitive impairment can be caused by a variety of factors, including medical conditions, medications, and lifestyle factors. A healthcare provider can best assess an individual's cognitive abilities and determine the underlying cause of any cognitive difficulties.
How are team members specifically trained to provide care for residents with dementia?
Team members providing direct support to residents in Memory Support Households receive Certified Dementia Practitioner training.
Each team member (regardless of their role in the Household) must have a minimum of ten hours of training in cognitive impairment due to dementia in their first year of employment. Each year following, team members are required to complete a minimum of twelve hours of continuing education in dementia training and in the special needs of older adults. All team members are required to have First Aid/CPR and emergency preparedness training.
Request More Information
To remain eligible for the Home No Matter What Promise, residents must fulfill their obligations in turn as citizens of the BRC community and not give away the resources needed to meet financial obligations to BRC.