Assisted Living
Assisted Living is about offering just the right amount of support to encourage the most independence possible. With caring and compassionate support, great amenities, and an extended family of dedicated team members, you can continue living your life to the fullest.
Who is a good candidate for Assisted Living at BRC?
Assisted Living is a good fit for individuals or couples who want to live a full and engaged life but need assistance in a few areas. You'll retain complete control over your daily routine and receive support for a few activities of daily living, such as dressing, bathing, or dining.
Typically, at BRC AL residents are ambulatory and can get around independently.
A little bit of help goes a long way.
We all need help at some point in life. At BRC, Assisted Living means offering the right amount of help while encouraging the most independence possible. It's part of our philosophy to promote and elevate the health, dignity, and individuality of all our residents. We know that needing a little bit of help now and then shouldn't detach us from the joys of life.
Don't sweat the small stuff.
You don't have to worry about the mundane responsibilities of daily life at BRC. Our team takes care of everything from maintenance and cooking to making sure you take your medications on time. All so you can focus on living your best life and enjoying your golden years.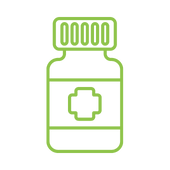 Medication Management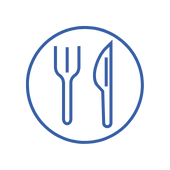 Three Daily Meals + Snacks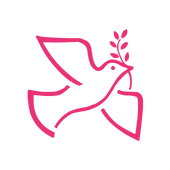 Spiritual Support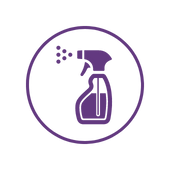 Housekeeping and Laundry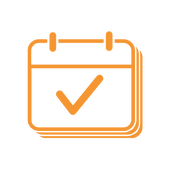 Activities and Events
Plus a whole suite of amenities and benefits!
Regular outings, day trips, and shopping excursions
Cable TV, telephone service*, and high-speed internet*
Choice of included dining venues plus always-available snacks
Home maintenance and repairs
Community lawn care, landscaping, and snow removal
On-site salon*, pharmacy*, and credit union
Oxygen service*
Transportation to medical appointments*
24-hour on-site nursing support
Priority access to Memory Support or Nursing Households should your needs change
*requires additional fee
Frequently Asked Questions
These FAQs address some of the most common questions we receive about AL at BRC. If you don't see the answer to your question here, please don't hesitate to contact us directly. We're always happy to help.
What is Assisted Living?
Assisted Living is a type of long-term care that provides personal care services, such as help with daily activities like bathing, dressing, and medication management, to people who need assistance with daily living. At Bridgewater Retirement Community, it is designed to help people live as independently as possible while still receiving the support they need.
When is the right time to consider a transition into Assisted Living?
There are a few signs that may indicate it is time to consider moving to Assisted Living. These can include:
Struggling with daily activities, such as bathing, dressing, and cooking
Feeling isolated or lonely in your current living situation
Needing help with medication management or other medical tasks
Feeling unsafe or unable to manage in your current living environment
Not being able to keep up with housekeeping and other household tasks
If you are experiencing any of these issues, it may be worth considering assisted living as an option. It is also a good idea to talk to your family, friends, and healthcare provider about your situation and concerns.
Can I decorate my apartment to my liking?
Of course! Your apartment is your home and should reflect your individual style. Apartments are available pre-furnished, but residents are welcome and encouraged to bring their own furniture and decor.
Do Assisted Living residents have access to other BRC amenities, events, and activities?
Absolutely! Residents in Assisted Living have full access to BRC's entire campus and all of its many amenities—including dining venues, an art studio, walking trails, salons, and more.
How much does Assisted Living cost?
The monthly fee for Assisted Living depends on the size of your apartment and the level of support you receive. In 2022, the median monthly fee at BRC was $8,025. There is no entrance fee for Assisted Living at BRC.
Live the good life!
With so much to do, our residents never have to worry about feeling bored or unfulfilled. From choir groups and bell chimes, to fitness activities and a fully-equipped gym, there's something for everyone to enjoy. We also offer regular shopping trips, movie outings, bible studies, games, and special events. Residents are encouraged to participate in as much or as little as they enjoy.
Get started today!
To remain eligible for the Home No Matter What Promise, residents must fulfill their obligations in turn as citizens of the BRC community and not give away the resources needed to meet financial obligations to BRC.