Since its founding in 1983, the BRC Foundation has raised funds to support our mission to care for residents who have exhausted their financial resources. And it continues to grow! The Foundation now supports expanded on-campus programming, raises capital funds for major infrastructure projects, and provides support for team members with scholarship opportunities and emergency relief.
The BRC Foundation provides stability and security for our entire community.
When you or a loved one becomes a BRC resident, the BRC Foundation ensures that our community is your Home No Matter What—providing support so that no resident who has exhausted their financial resources is ever asked to leave.
Today, around one third of residents in Assisted Living and Nursing receive world-class, compassionate care through the support of the Forever Family Endowment.
Over the years, the Foundation has also helped BRC expand both its capacity for service and its physical footprint by raising funds for the construction of the Wampler Wing, the complete renovation of the Huffman Health Center, Assisted Living expansion and renovation, and the establishment of Concord House—our brand-new memory support household. Today, the Foundation also supports wellness programming to improve resident quality-of-life; provides scholarships, emergency support, and wellness benefits to team members; and even gives back to our greater community!
All of this is made possible through the generosity of donors giving annually and including the BRC Foundation in their estate plans.
Your gift to the BRC Foundation is a thoughtful way to directly benefit the lives of our residents, team members, and community.
Become a BRC Energizer!
Energize our Mission with your ongoing monthly support.
One of the best ways you can support our mission to care for residents who have exhausted their resources and create an engaging lifestyle for our residents is by becoming a monthly donor.
It's safe, convenient, and paperless and gifts of all sizes matter! Your monthly gift:
Supports resident programs
Purchases needed equipment and vehicles
Assists in spiritual life activities
Provides benevolent care through the Forever Family Endowment
Forever Family Endowment
The Forever Family Endowment supports operations in Assisted Living and Nursing Households for residents who have exhausted their financial resources. No resident ever needs to leave their home because they have run out of money. This endowment ensures we keep our Home No Matter What Promise.
Spirtual Life Endowment
The Spiritual Life Endowment supports the operations of Lantz Chapel, the work of our two chaplains, and spiritual enrichment programming across campus—from vespers and Bible studies to end-of-life care and our team member spirtual care training program.
Energized Life Fund
To age well, one must live well. This fund supports innovative on-campus programming to enhance wellbeing across eight distinct dimensions of wellness: physical, emotional, intellectual, social, vocational, environmental, financial, and spiritual. This is our newest support opportunity, and your gifts will help us launch new programs such as:
Expanded access to visual and performing arts.
New wellness classes and equipment, meditation rooms, and massage therapy.
Lecture series and a resident-led summer school.
Volunteer programs to support occupational wellness.
And more!
Work Well Fund
Resident quality of life rests with our team members. We need a healthy, active, and engaged team with up-to-date skills, qualifications, and creativity to help our residents maximize every day. The Work Well Fund supports team members with scholarships for professional development, emergency financial relief in crisis situations, programs to support health and wellness, and training programs that support our culture of resident-centered care and servant leadership.
Community Outreach Fund
BRC seeks to be an active and contributing member of the greater community. From forging partnerships with other nonprofits to expanding our outreach and volunteer efforts, this fund helps expand access to healthy aging throughout the Shenandoah Valley.
Other Ways To Support BRC
Annual Fund
Our Annual Fund is composed of unrestricted gifts that allow us the greatest flexibility to designate funds where they are most needed—whether it's for employee education, transportation, activities, or resident programming.
Good Neighbor Fund
The Good Neighbor Fund helps BRC keep its Home No Matter What Promise for residents in Independent Living who have exhausted their financial resources, allowing them to remain in their homes for the remainder of their lives.
Easter Basket Project
The Easter Basket Project is an annual BRC tradition! We personalize Easter baskets for every resident in AL, Memory Support, and Nursing Households. Local 5th graders interview residents to customize the baskets and return to deliver them.
Meet the BRC Foundation Team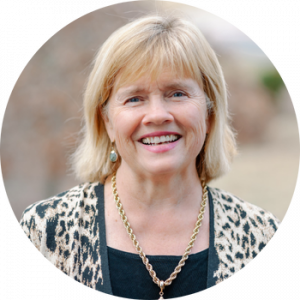 Carrie Budd
Vice President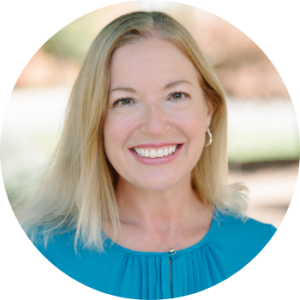 Missy Stover
Development Officer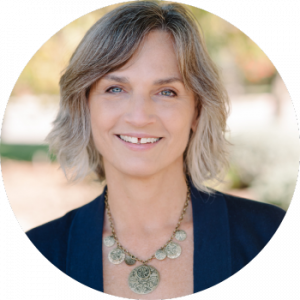 Tammy Jordan
Foundation Assistant
Ways to Give
Donate Online
Click the button below to donate with a credit card or call the Foundation office at (540) 828-2652.
Gifts by Check
Make your check payable to Bridgewater HealthCare Foundation, Inc. and specify how you wish your gift to be used on the memo line, i.e., Annual Fund, Resident Care Endowment Fund, Pastoral Care Endowment Fund.
Please mail your check to:
Bridgewater HealthCare Foundation, Inc.
302 North Second Street
Bridgewater, VA 22812
Stock or Securities
Making a gift by donating stock is an easy and convenient way to support the mission of Bridgewater Retirement Community. By transferring stock, donors do not pay capital gains tax or brokers' sales commission. The amount of the deduction is based on the stock's fair market value on the date the shares transfer to Bridgewater HealthCare Foundation.
Transfer from an IRA
You may be able to make a direct distribution from your IRA to a charity. This allows you to make a donation to Bridgewater HealthCare Foundation, and it will not be shown as your income for tax purposes. You can also name Bridgewater HealthCare Foundation as a beneficiary of your IRA, 401(k) or other qualified plan.
Corporate Match
Many organizations offer a matching gift program in which gifts from current or retired employees are matched. You can double or even triple your gift to Bridgewater HealthCare Foundation by completing your employer's matching gift form (available through your Human Resources office) and mailing it to:
Bridgewater HealthCare Foundation
302 North Second Street
Bridgewater, VA 22812
Planned Giving
A planned gift is a thoughtful way to leave a lasting legacy to benefit the residents of Bridgewater Retirement Community. A planned gift may consist of a:
Bequest
You can include language in your will to indicate that you would like to leave a set amount or a percentage of your estate to Bridgewater HealthCare Foundation. You may choose to direct your gift to a particular fund or project or leave your gift undesignated.
Charitable Gift Annuity
Taking out a charitable gift annuity with Bridgewater HealthCare Foundation, you can have a set income for life while enjoying a tax deduction.
Life Insurance Policy
If you have a life insurance policy that you no longer need, you may designate Bridgewater HealthCare Foundation as the owner of the policy or your beneficiary.
Charitable Trust
Charitable trusts can be an excellent option for donors who wish to make a current or deferred gift to Bridgewater HealthCare Foundation while retaining an income from the asset. Charitable trusts can provide donors with regular payments, current charitable income tax deductions and may help with the avoidance or reduction of estate taxes and capital gains taxes. Charitable trusts can be funded with a variety of assets including cash, appreciated securities, or real estate.
Real Estate Gifts
Real estate gifts such as a commercial property, farm, primary residence, rental property, or a vacation home may be used to fund a charitable gift.
The Legacy Council
The Legacy Council, established in 1993, recognizes those individuals who have made a planned gift to Bridgewater HealthCare Foundation.
The BRC Foundation does not provide legal, tax, or financial advice. We strongly recommend that you consult professional advisors on all legal, tax, or financial matters, including gift-planning considerations. To ensure compliance with certain IRS requirements, we disclose to you that this communication is not intended or written to be used, and cannot be used, for the purpose of avoiding tax-related penalties.