A Walk in the Park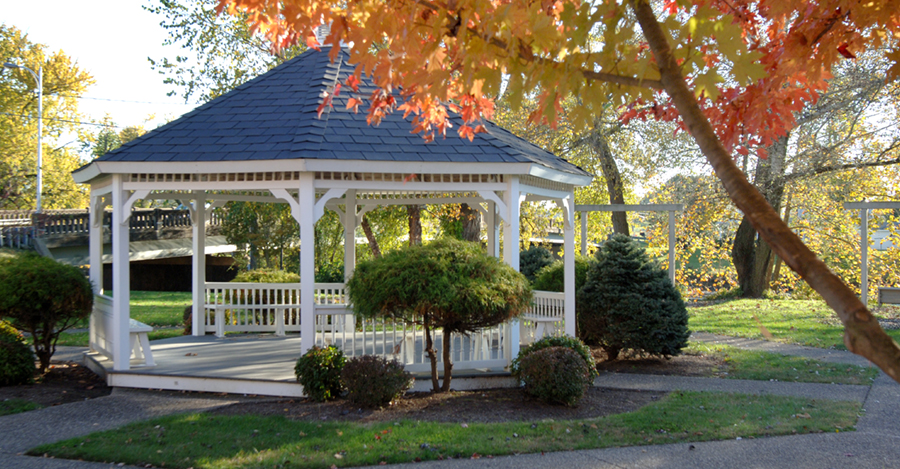 Bridgewater's park system provides summer outdoor activities aplenty
At Bridgewater Retirement Community, we're blessed with amazing natural beauty all around. Visitors flock to the Shenandoah Valley year-round for mountain vistas, hiking, and skiing. We're also ideally situated for day trips. We're two hours from Richmond, and driving to Washington, D.C., takes only thirty minutes longer. But there's no need to travel far afield when our own town offers so much to do right here.
The Town of Bridgewater is located within Rockingham County, which also encompasses the city of Harrisonburg and part of Shenandoah National Park. The town population, including the residents of the retirement community, numbers about 6,000. For a place so small, you'd think Bridgewater might be a sleepy place in the dog days of summer. Nothing could be further from the truth.
In addition to Bridgewater College, the town boasts an extensive park system encompassing thirteen parks, including the 36-acre Oakdale Park, right across the street from Bridgewater Retirement Community. Oakdale is home to baseball fields, basketball courts, playgrounds, and the Summer's End Celebration. Sandy Bottom Park offers an 18-hole miniature golf course and a nine-hole par 3 golf course. Harrison Park boasts an indoor tennis center with tennis and pickleball courts.
And Generations Park, the newest addition to the park system and practically adjacent to BRC, is a gathering place for the town, with music series and movies in the summer and ice skating in the winter.
On July 3, when Bridgewater celebrates Independence Day Eve at Generations Park, it's likely that many BRC residents will be able to see the fireworks from their yards.
One of the best features of the town's parks and activities is they are free of charge to town residents, including residents of Bridgewater Retirement Community. All you have to do is register for a B-REC Community Pass. This allows any cardholder to reserve shelters, sports venues, and attend events.
There are outdoor concerts, movies, exercise classes, and community events like the Eve of Independence celebration. Some of the parks straddle the picturesque North River, and a soon-to-be-completed Riverwalk will connect four of them.
If it sounds unusual to have such an extensive and active park system in a town of 6,000, perhaps it is. Megan Byler, Bridgewater's Director of Parks and Recreation, admits people are often surprised by the number and offerings of the parks.
"People who look to relocate here are really drawn to the parks," she says. "They often comment on how many we have."
She also points out that the parks each come with their own stories. Sandy Bottom came about when the town airport was built. Old growth trees needed to come down for the approach path, and the lumber helped fund the park's development.
Bridgewater's parks certainly bring the residents of the town and the retirement community together. Byler urges everyone here to get a Community Pass and enjoy all the parks have to offer—this summer and beyond.