Announcing our First "Tilt the Cup" Award Winners
All week long, we've celebrated the contributions team members make to our community with our annual BRC Week celebration. Now, let's take a moment to recognize a few specific team members who have gone far above and beyond the call of duty this year.
Jason Anderson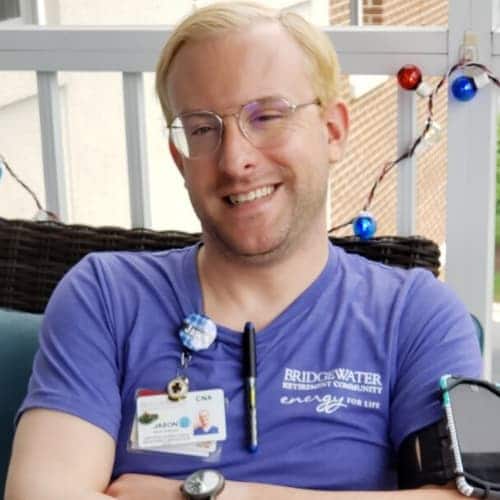 "Jason is always so helpful and willing to be in the trenches whenever needed". This quote from Jason's Fill the Cup nomination accurately depicts the kind of team members he is. Team members who work with Jason know he continuously looks for ways to enhance the lives of everyone around him. He was specifically nominated for a Fill the Cup award for his initiative to find a better sleeping option for a resident who was feeling restless in their room. Jason showed a mix of creativity in finding a better sleeping option as well as a servant's heart in rolling up his sleeves and being a part of the solution.
Zoyla Torez Cruz
Zoyla was nominated for a Fill the Cup Award through her "intuitive and observant nature" which she utilizes to enhance the quality of life for the residents she serves. Zoyla continuously looks for ways to make small adjustments in residents care that ultimately lead to larger, positive lifestyle changes. She was specifically nominated for her initiative to come up with a successful technique to help a resident walk more independently. She made sure to communicate this successful idea to her fellow team members to ensure continuity of care.
Candy Biller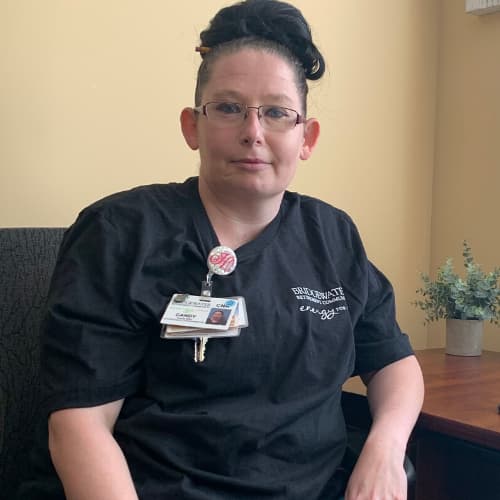 One name that consistently appears in Fill the Cup nominations is Candy Biller. Her multiple nominations cover encounters of her coming in on her days off to support team members, going out of her way to buy supplies needed for her team, and consistently going above and beyond in showing compassion as she communicates updates to family members. Candy exemplifies having a Fill the Cup mindset and many of her colleagues know she is very deserving of this award.
Caroline Stafford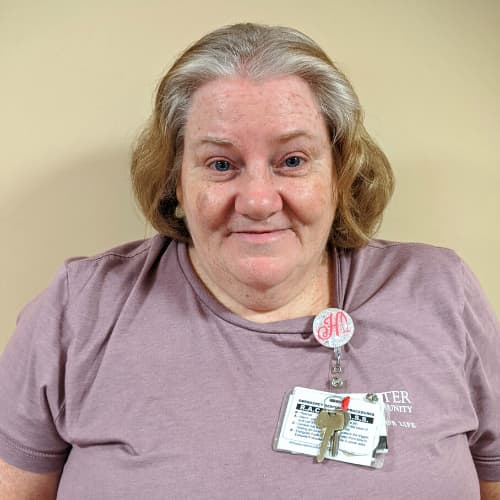 Caroline is a compassionate team member who upon learning of a resident was unable to complete her Christmas shopping in time, took the initiative to brave the Black Friday crowds in search of the perfect gift for the resident's loved one. Caroline has been nominated for this incredible gesture of kindness and her continued willingness to go above and beyond for others.
Laura Powell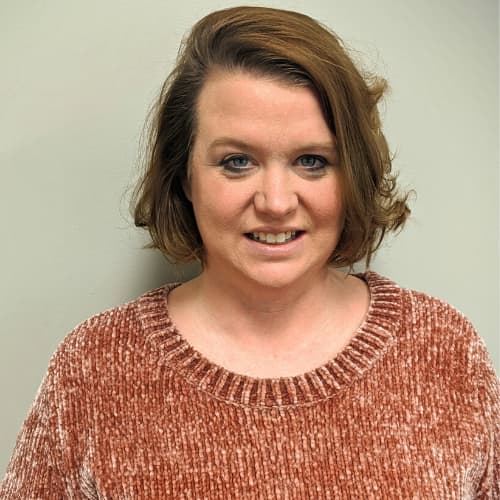 Most of BRC knows Laura for her ability to organize and lead our robust volunteers, however, a special few have been touched by her musical ability. Laura is receiving the Tilt the Cup Award for her ability to seize the opportunity to play her guitar and sing to a music-loving resident who was declining. It is clear Laura has a heart of service and truly shines her light for others. Her willingness to spontaneously sing hymns and comfort the resident and resident's family in a difficult time filled their cups to the brim.
Danielle Boyer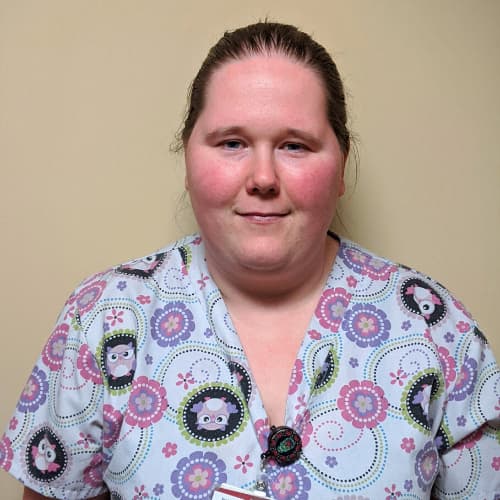 When BRC's Fill the Cup program launched at the end of 2019, Danielle Boyer's nomination unveiled a series of stories worthy of sharing. Danielle is receiving a Tilt the Cup Award for rising above the call of duty this Thanksgiving. As a nightshift team member, she took the initiative on the eve of Thanksgiving to complete all of the household laundry for the following shift. In return, this allowed the following shift to slow down and spend time intimately celebrating Thanksgiving with the residents. Her initiative and thoughtfulness impacted all who celebrated Thanksgiving in the household that day!