Aspiring to Innovate: Why the Bridgewater HealthCare Foundation Changed Its Name

The three core pillars of BRC's culture are compassion, innovation, and stewardship. You may have noticed that for the last several years we have organized our Impact Report into these three categories to highlight how the work we do connects with our core values. Many of us keep a picture on our desk that reminds us of them daily. It reads, "Aspire to Innovate. Be a good Steward. Choose Compassion."
It's easy enough to articulate our principles—but implementing them strategically day-in and day-out is what really matters. This year, as the Foundation Board and team set about our regular review of bylaws and policies, we decided that the time had come to consider how we are living these principles through our work in the Foundation. Here's what we discovered.
Compassion is at the very center of our founding. The Foundation was created to raise funds to support Bridgewater Home in caring for residents who have exhausted their resources. Today, because of the exceptional generosity of our donors, we have the capacity to do that and a great deal more. The Foundation now supports residents at all levels of living by raising funds for capital projects, funding spiritual living programs, and supporting other unbudgeted needs that arise throughout the year that impact our residents' quality of life. Plus, we support team members with a relief program that provides financial assistance for emergencies and a scholarship program to help our team members develop professionally.
Innovation means never settling for being good when you can grow and be better. This year the Foundation team and board have focused on how we can advance and improve what we do each day. One step was updating the Foundation's mission statement. Our mission hasn't changed, but it has expanded. And the language we use as an organization has evolved with our culture, so it is important for our mission statement to reflect this.
Stewardship is valuing the resources we are given and using them wisely. Gifts we receive are used for the specific purpose as directed by the donor, of ith e gift is undesignated it is used for our current area of greatest need. Stewardship also means appreciating our volunteers' contributions of time and talents. We try to show our gratitude daily for all that we are given.
As we reflected on the ways our work aligns with our culture, we began to feel that the time had come to adopt a new name that better reflects how our donors and team members view us. Because our work has expanded beyond just "HealthCare" and supports the work of the entire Bridgewater Retirement Community, we will now be doing business as BRC Foundation.
Looking toward the future, the BRC Foundation will continue to support BRC as it responds to advances in senior living and the evolving expectations of our residents. To do so, we're planning to begin raising funds to support our ever-expanding programs that promote our residents' healthy and active lifestyle, our dedicated team members, and our commitment to supporting seniors throughout the Shenandoah Valley. We hope you'll join us in this exciting next chapter.
---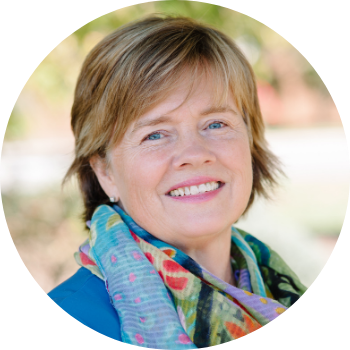 Carrie Budd
Vice President for Development & Community Relations