Autumn in the Shenandoah Valley
The fall season is here, and at Bridgewater Retirement Community, that's a big deal. We're not exaggerating when we say autumn in the Shenandoah Valley is a breathtaking experience—one that attracts visitors from all over the world. When the rolling Blue Ridge Mountains explode with fall colors, words can barely encapsulate the natural beauty. Not that poets, artists, and songwriters (such as John Denver) haven't tried.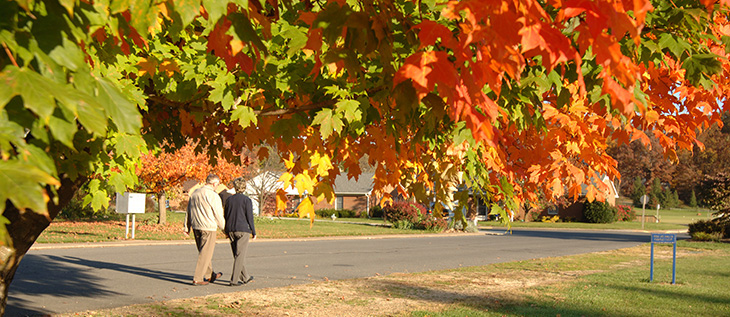 We are very blessed in Bridgewater to have a front row seat to nature's show. The Appalachian Mountain range (which includes the Blue Ridge Mountains and Shenandoah Valley) is home to some of the world's greatest biodiversity, so our fall mixes the reds, oranges, and yellows of walnuts, oaks, elms, maples, and many other varieties of trees and plants. More than a few of our residents are amateur botanists, and just about all of us enjoy the autumn colors.
There are many ways we enjoy a Shenandoah autumn up close. Because we're in a relatively level valley, our residents feel at ease walking about. That's a boon in a region that also boasts excursions expert hikers, climbers, and mountain bikers have on their bucket lists. Bridgewater is also near the gateway to the Shenandoah National Park. Road trippers come from all around to motor up Skyline Drive and down the Blue Ridge Parkway to view the fiery foliage. Here's a tip our residents know – seniors can buy a lifetime pass to all National Parks in the USA for only $80.
There are fall festivals and activities galore. This region is also home to a key apple growing region, a host of wineries and breweries, and lots of history (Virginia has been home to more US Presidents than any other state). Fall also heralds the beginning of a new school year. When students return to nearby James Madison University, Eastern Mennonite University, and next-door neighbor Bridgewater College, they bring with them shows, lectures, and events, some open to Bridgewater residents.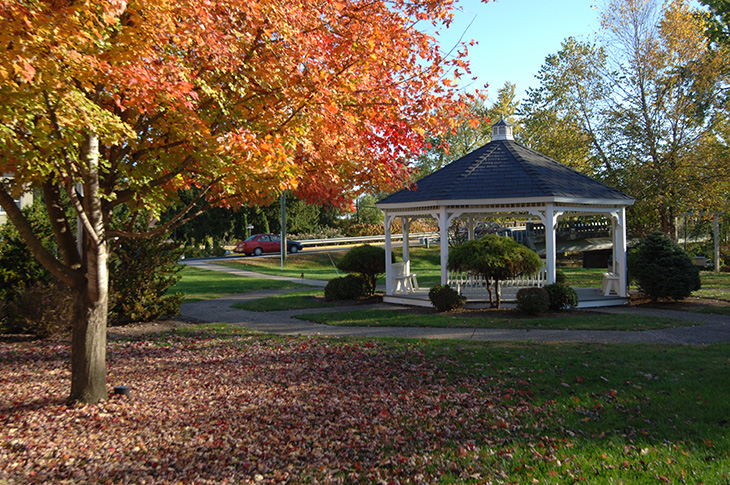 Fall is an exciting time here in the Shenandoah Valley. It brings fun, glorious colors, and new neighbors. If you've never visited Bridgewater in autumn, you owe it to yourself to make the trek. There's plenty of energy for life to go around.