BRC Nursing Households Receive National "Best Nursing Homes" Rating
The Nursing Households at BRC received the top rating of "High Performing" when U.S. News & World Report released its ranking of Best Nursing Homes for 2019-20 in late October. Out of 13,685 nursing homes across the country rated for long-term care, only 8 percent including BRC achieved this recognition.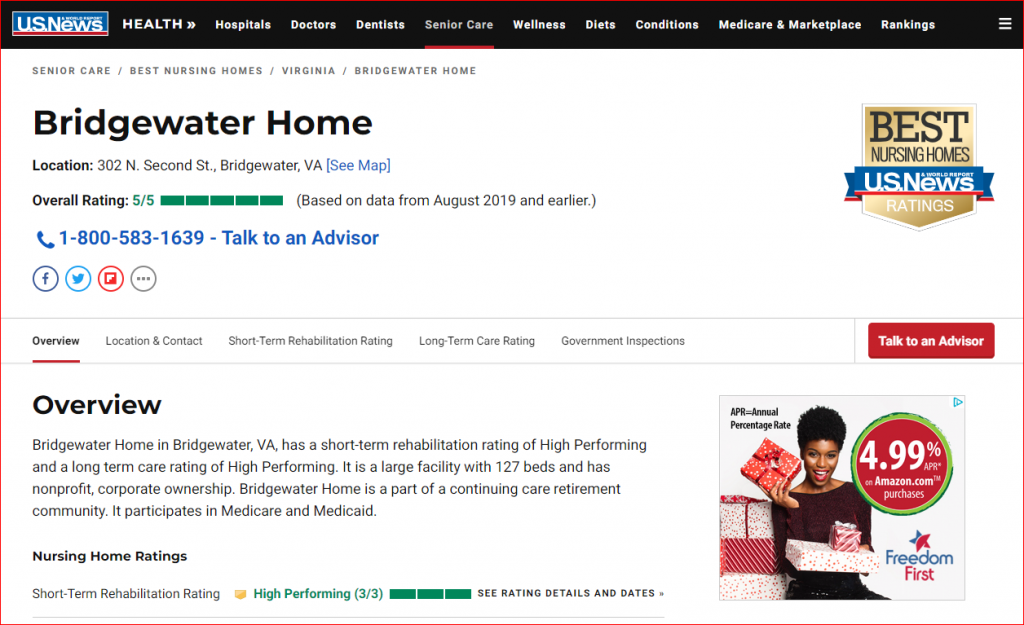 Click here to read the review by US News & World Report.
In its 10th year, the U.S. News "Best Nursing Homes" listing offers comprehensive information about care, safety, health inspections, staffing and more for almost all nursing homes in the U.S. It provides information and ratings in two categories: short-term rehabilitation care and long term care. BRC earned the top "high performing" rating in both categories.
When you delve into the reasons for the high rankings, there are several areas in which BRC scores highly. Top among them are staffing level and consistency. Other factors included higher than average fall prevention, vaccination for both flu and pneumonia, and prevention of pressure ulcers. Plus, we have lower rates of substantiated complaints, use of antipsychotic drugs, and hospitalizations or emergency-room visits.
Congratulations to the entire team for all they do for our residents, every day. They are motivated by love, because they care about people as individuals, not by external recognition. But it sure is nice that their efforts have received this national recognition!