Building Connections Challenge Gift
Have you visited Bridgewater Retirement Community recently? If you have, then you saw that some big changes are taking place.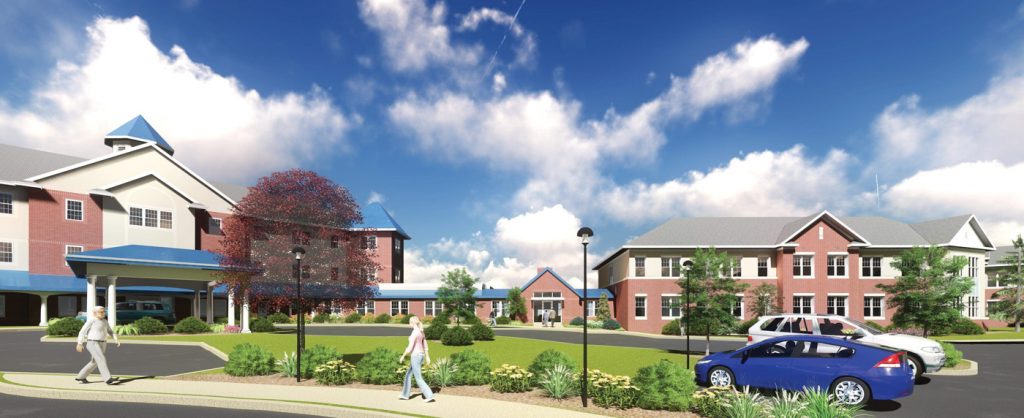 We are so excited to be four months into our Assisted Living construction project. When we finish in 2020, we will have expanded and renovated Assisted Living and added a new memory support house.
The Building Connections Campaign supports this project and has been underway for a year. Because of many generous donors, we are well on our way to meeting our goal.
In addition to supporting our building project, a portion of the amount raised during the campaign will be placed in our Resident Care Endowment Fund. When our residents exhaust their resources, this fund supports the operations of Bridgewater Home so that they can continue to live in their home, in their community.
Click here to read more about our project and the Building Connections Campaign.
Currently, our campaign total stands at $2,678,642!
We have asked our residents, staff, family members and community to support this project and they have responded with many generous gifts.
Now we are excited to announce a new challenge to help us reach our goal: a group of our supporters has come together to create a challenge gift of $125,000.
They will match each gift we receive up to $125,000.
We are very grateful for the generosity of Rodney and Jen Alderfer, Dan and Nancy Brubaker, BB&T, Houff Corporation, John and Linda Neff, Partners Excavating and Edgar and Catherine Simmons for creating this challenge.
Our campaign is continuing, and we hope to reach $3.2 million by the end of 2018.
Gifts of any amount will help us move closer to our goal, and we hope you will support this project.
Click here to give online or call Carrie Budd in the Foundation at 540-828-2509.