Construction Update – March 2018
The ground is moving and buildings are transforming!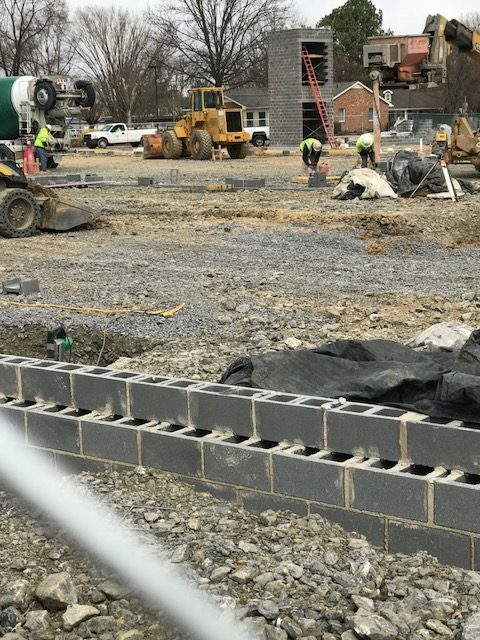 We are excited to see the transformation starting to take place on our campus. We are beginning to see cinderblocks emerge from the ground as construction begins on BRC's newest apartment building, The Grove. The Houff Community Center and Assisted Living entrances have been transformed as they prepare for the new connector building. Renovations at Hearthstone Manor are well underway as the common areas are revitalized with a fresh new look.
Thank you for your patience as we work to build connections.