Dining to the Nines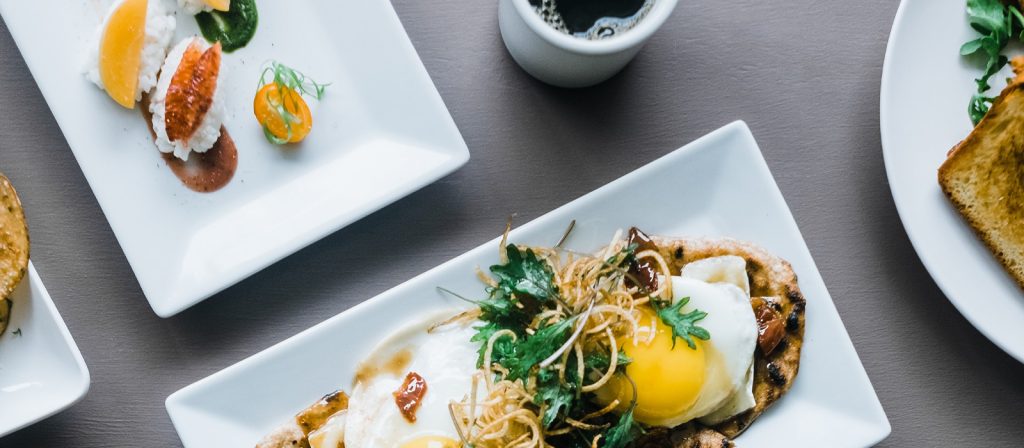 New construction opens the way for new dining venues
"One cannot think well, love well, sleep well, if one has not dined well."
– Virginia Woolf
Bridgewater Retirement Community is committed to offering fresh, healthy, and delicious dining options to all our residents. We also strive for continuous improvement. Work is under way on The Grove, and soon we'll also have a new casual dining venue: The Junction.
The Junction is currently under construction in the new building bridging Maple Terrace, The Wampler Assisted Living Wing and the Huffman Health Center. Its central location makes the name especially appropriate, and the offerings there will truly create an intersection of gastronomic experiences.
The Junction will have an outdoor dining terrace, a cozy fireplace, a grill, and an "action station" of rotating offerings, including stir fry, a carving station, and sushi. The Junction will offer a variety of sandwiches and will also have its own salad bar, and pizza oven.
Adjacent to the Junction will be a coffee and beverage bar called The Nook, which will have its own expanded hours. And if that isn't enough, an ABC license is in the works, so look for beer and wine offerings after The Junction opens later this year.
The Junction was planned as a meeting place for residents and team members from throughout BRC and even people from the larger community. And it's not the only new dining venue planned.
The Gardenside Diner will open for business in 2020 and will offer a relaxed, truly casual atmosphere and diner-style food, including burgers, omelets, and all-day breakfast. The Gardenside will be located next to the soon-to-be revitalized meditation garden (where else?) and features a deck and outside seating.
The Custer Dining Room will get an upgrade, as well. Bridgewater's gracious main dining area will close this spring for renovations—kitchen updates are in the works, and the staff is pouring their creative energy into re-imagining the menu. But fear not—we will make sure to keep favorite dishes while adding some new flavors.
While Custer is closed, we will serve in the Alexander Mack rooms A and B, on the first floor of the Houff Community Center in Maple Terrace. There will be ample space to accommodate all our hungry residents and their guests. So, there will be no interruptions in service, and the same excellent kitchen and wait staff will be there throughout the renovations and when we open the new Custer Dining Room.
With three distinct and diverse options, dining on campus will take on new life and new energy. Of course, the Bridgewater meal plan will still include Jalapeno Southwest Grill and Francesco's should you want to eat in town.
And don't forget, our amazing dining team is available to cater private parties and events, as well. With all those options, no one should ever be hungry or bored at Bridgewater.