Director of Wellbeing and Engagement Fully Engaged
BRC's commitment to the wellbeing of our community members is moving to a new level this fall with the creation of a new team position— Director of Wellbeing and Engagement—wholly dedicated to coordinating the many aspects of health, wellness, and nutrition.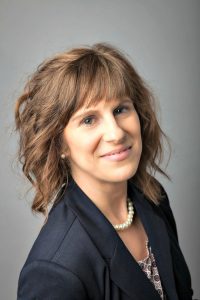 Appointed to the position earlier this fall, Laura Spicer is the perfect fit for the position. On top of having the needed expertise and knowledge, her enthusiasm is contagious. She loves being out and about, and she makes things fun for residents and team members alike.
A certified registered dietitian, Spicer previously worked with Sodexo food service on the Bridgewater Retirement Community campus, reviewing menus, conferring with chefs and cooks on how to keep residents' food choices nutritionally balanced, and assessing nutritional needs. She also teaches a sports nutrition class at Bridgewater College, whose campus is right next store to BRC.
Recently she helped coordinate the final implementation of BRC's tobacco-free campus initiative on October 1. She is currently engaged in implementing the new Wellzesta program—an iPad app that BRC residents use to know what's happening and participate in activities in Bridgewater Village, among other things. She also works with the Wellzesta help desk, assisting residents in learning the skills they need to use this valuable tool for enhanced daily living.
Laura earned a bachelor of science in dietetics at James Madison University and completed her master of science in health and wellness promotion at Virginia Tech.