Growing the Grove – A progress update on our newest addition
Our residents may have noticed Bridgewater is abuzz with activity, and we're not just talking about spring birds and blooms. The Grove at Bridgewater is under construction, and we thought we'd give you an update on how it's coming.
These pictures may not look like much to the uninitiated, but to us, they're very exciting. They show the concrete floor of the North Wing being poured, and you can also see that the elevator shafts and stairwells are up. The basic plumbing is also installed.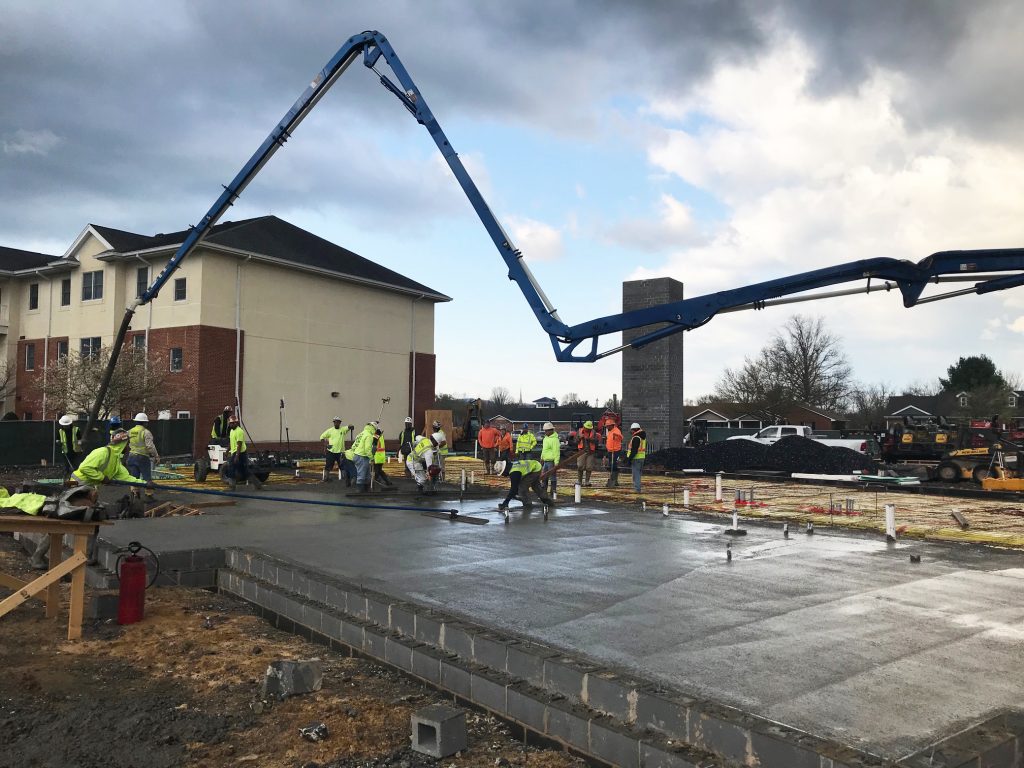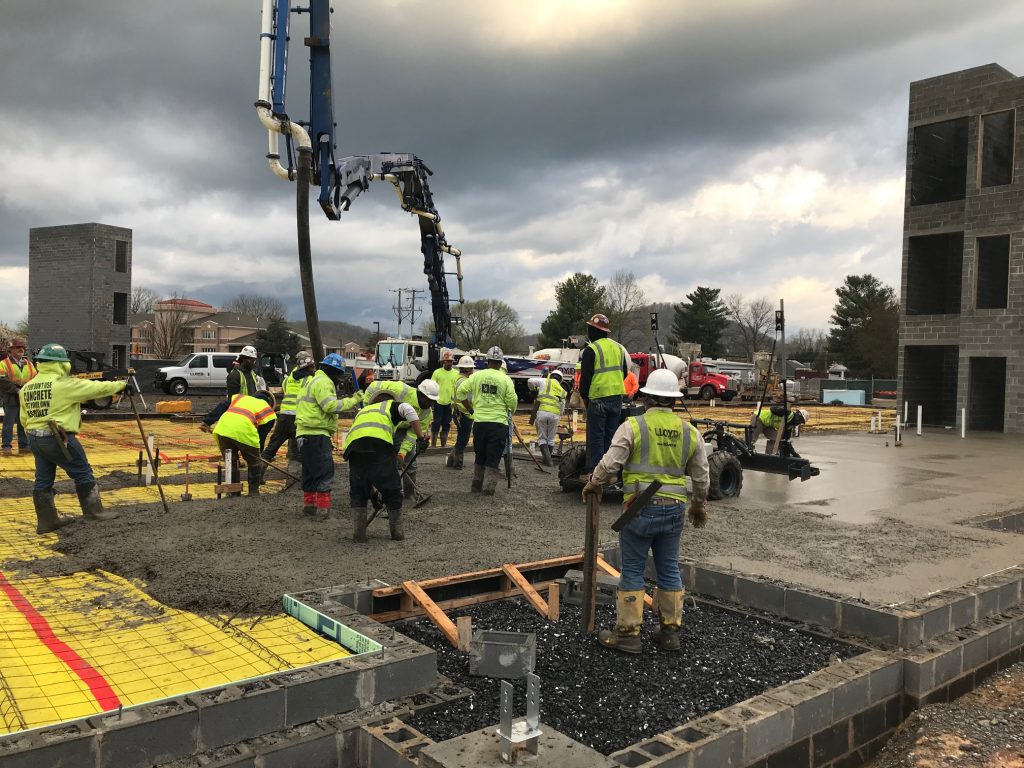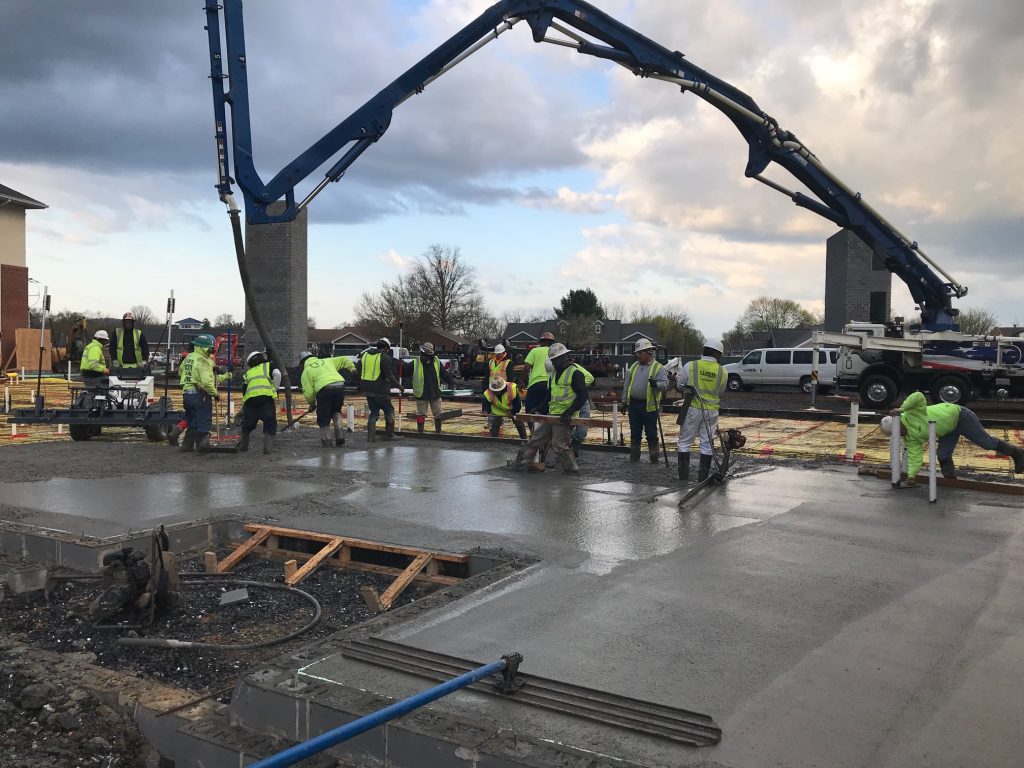 These elements provide the foundation for the framing, which just commenced.  And if you've ever built a house you know once the frame goes up, the hanging of the walls follows quickly.
The anticipation grows
All this means we are well on track for our 2019 opening date, with residents moving in next year. In fact, these new residents have already been customizing their Grove apartments, picking out countertops, flooring, lighting, fixtures, cabinets, paint and many other options.
Again, people who have designed and built homes know the anticipation and excitement that comes with the process. We've accommodated this anticipation by inviting new Grove residents to Bridgewater for meet and greets.
These quarterly events allow people to meet their new neighbors and see the progress of the Grove.
These new Bridgewater residents come from all over. We have residents from South Carolina, Florida and even as far away as Michigan and Illinois.
Some have ties to the area (like being alums of Bridgewater College), and a few are current Bridgewater residents.
Join the excitement – a few Grove homes are available
Our new residents are all extremely excited about their new home. And now you can join them. We have a few Grove apartments that are still unclaimed. If you reserve on or before July 15, you can pick selections for your new home and make it your own. 
You will be able to select:
Kitchen countertops and fixtures
Cabinetry colors
Hardware such as drawer pulls
Carpet and flooring
Built-in lighting
Bathroom vanity and fixtures
Paint
You can still reserve a home in The Grove after July 15, but the many of the selections will already be chosen for you.  So, this is the best time to get in on the excitement.
Plus, you will be invited to the quarterly meet and greets to get to know your new neighbors before you move in.
Bridgewater is growing and getting better
The Grove at Bridgewater follows some significant community renovations, and there's more to come. All this construction is part of a major building project, along with our Assisted Living expansion and Houff Community Center renovations.
The entire project is due to be completed in 2020, and will provide Bridgewater residents with new amenities, upgraded buildings and more living space.
So please excuse the temporary construction. Great things are on the horizon. (And if you're still thinking about The Grove at Bridgewater, come for a visit and reserve your home before July 15!)