New Face in BRC Marketing Department
Crista Cabe, a Shenandoah Valley native, was appointed director of marketing and sales last month.
"Working at Bridgewater Retirement Community feels like coming home," she comments. "I am really enjoying getting to know the people and the community, and it's clear that we share core values. I have joined a very capable team. It's exciting to be able to help an already strong organization continue its forward momentum."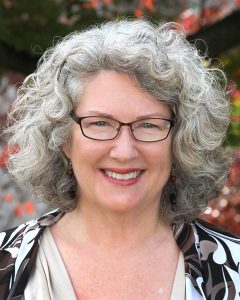 Crista has extensive experience in marketing, communication, and management in the nonprofit sector, particularly in higher education, the arts, and public health. Most recently Crista was director of public relations and development at Rockbridge Area Community Services. Prior to that, she worked for many years at Mary Baldwin University, where she was vice president for communication, marketing, and public affairs. She led the institution's rebranding and transition from college to university status, for which the Central Virginia chapter of the American Marketing Association named her Marketer of the Year in 2016.
With a BA from the College of William & Mary and an MA from the University of Chicago, she also holds the Professional Certified Marketer – Marketing Management certification from the American Marketing Association (AMA).
Crista lives in nearby Weyers Cave with her husband Gary. She currently serves on the boards of the Augusta Bird Club and the Staunton Downtown Development Association. She loves bird watching, gardening, hiking, travel, and spending time with family and friends.