Shots required! Flu season is here!
We take our residents' health very seriously and are committed to doing everything we can to protect our most vulnerable populations. It's no secret that people aged 65 and older are at a greater risk for serious complications from influenza. So, with flu season upon us, we are doing all we can to reduce the risk here at BRC.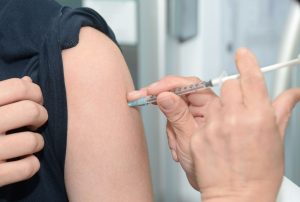 The science is clear: the flu vaccine is typically 70 to 90 percent effective, and it may lessen the severity of symptoms for those who do end up getting the flu. Free flu shots were offered to all team members earlier this month. For residents, we offer flu shots on site twice in October. And, as always, we are making healthy hygiene practices a priority.