Things To Be Thankful For
Gratitude is something we should practice every day. Feeling grateful for what we have (rather than grousing about what we don't have) has been shown to increase physical and mental well-being and even improve sleep. However, we're especially thankful this month, as Thanksgiving reminds all Americans to stop a moment and take stock of our blessings.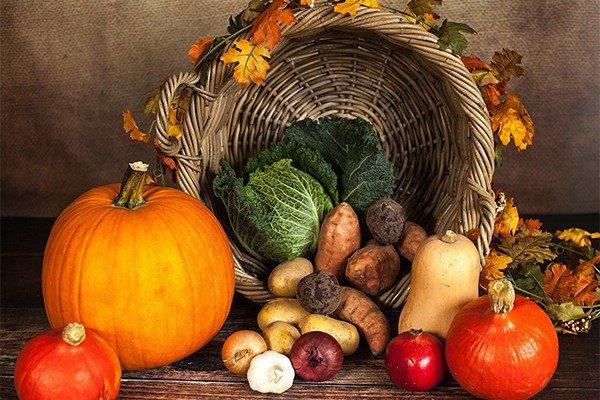 Roof Over Our Heads
The Grove is under roof! With all the rain we've had this year, we are very thankful that construction can continue through the winter.
The Grove is on track to be completed in 2019, along with the new Assisted Living connector and the Bistro. Also in the works for 2019 are exterior improvements to the Courts.
The renovations to the public areas of Maple Terrace and the Houff Community Center are on schedule for completion in 2020. It's been a tremendous amount of work, with more to come, but the value to our community makes it all worthwhile.
The Kindness of Neighbors
Bridgewater College continues to demonstrate what an amazing neighbor looks like. On December 2, Bridgewater student athletes will join residents for a cookie decorating party featuring tacky Christmas sweaters. These young people have done much for Bridgewater Retirement Community in the past – helping to build our greenhouse, for example. We are always thankful for them.
Giving Back to the Community
Bridgewater Retirement Community is replete with grateful residents and volunteers, as well. Team members have worked with residents to make blessing boxes packed with goodies destined for the needy in the area.
Also, the Bridgewater Village Association's yard sales have raised an astonishing $33,000 throughout the year! These funds will support not only causes at Bridgewater, but also the local fire department and rescue squad, and The Arc of Harrisonburg and Rockingham, an organization that promotes and protects the human rights of people with intellectual and developmental disabilities.
Our Special Patrons and Closing Thoughts
We'd also like to say a special thank you to all the donors to the Bridgewater Healthcare Foundation and to the Bridgewater Auxiliary for all their hard work and support.
Many of you know our slogan: Energy for Life. As mentioned above, gratitude and thankfulness contribute to energy. In turn, that energy can and should be channeled into positive outcomes for others. That leads to our mission statement: Promoting an Engaging Lifestyle within our Compassionate Community. Every day, our team members and residents tell us how grateful they are – for their friends, their work, and for the glorious environment that is Bridgewater Retirement Community. As long as we express our gratitude, we will feel compelled to engage others with compassion. That's something to be thankful for!