Volunteer Spotlight: Karen McNeal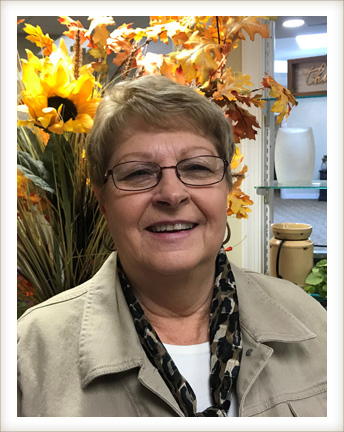 Karen McNeal loves maintaining the relationships she built during 20 years of working at Bridgewater Retirement Community.
Retired now, she also remains committed to doing her part to support BRC residents. She volunteers once a month at Cottage Gifts, the charming gift shop run by the Bridgewater Auxiliary that is located in BRC's Administrative Center.
With a warm smile and a ready laugh, Karen enjoys staying busy. She retired on January 29, 2016 – 20 years to the day after her first day of work as a BRC team member. In addition to her volunteer work, she enjoys reading, crochet and needlework, working in her yard, and spending lots of time with her grandchildren.
Cottage Gifts offers a variety of gifts, jewelry, chocolate, and other goodies at a reasonable price. When construction on the Grove is completed in 2019, Cottage Gifts will move to the Houff Community Center in BRC's Maple Terrace.
Stopping by and picking up that perfect gift for someone special (or for yourself) will become even more convenient.